ENERGY™ EFFICIENT:
Low rolling resistance and reduction of fuel consumption and CO2 emission.
HIGH MILEAGE:
Improved mileage and longer first tyre life.
HIGH RETREADABILITY:
Reusable tyres, thanks to high retreadability and its recyclable highly aromatic oil free (HAOF) materials.
LOW NOISE:
Lower noise emission and high acoustic comfort. Fulfils future (2012) EC Directive.
Features
Directional tread pattern and optimised tread block pitch sequence offer better traction and acoustic comfort.
Deeper grooves mantain traction and performance for the full tyre life.
Lateral grooves with optimised geometry and depth (Pirelli patent) ensure even wear and easy ejection of stones.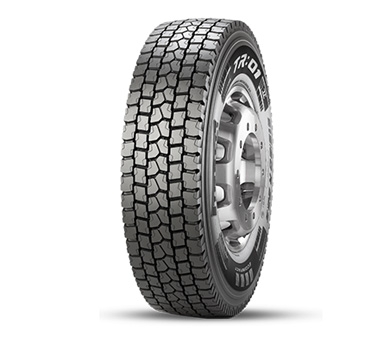 Name
Version

No Records Found